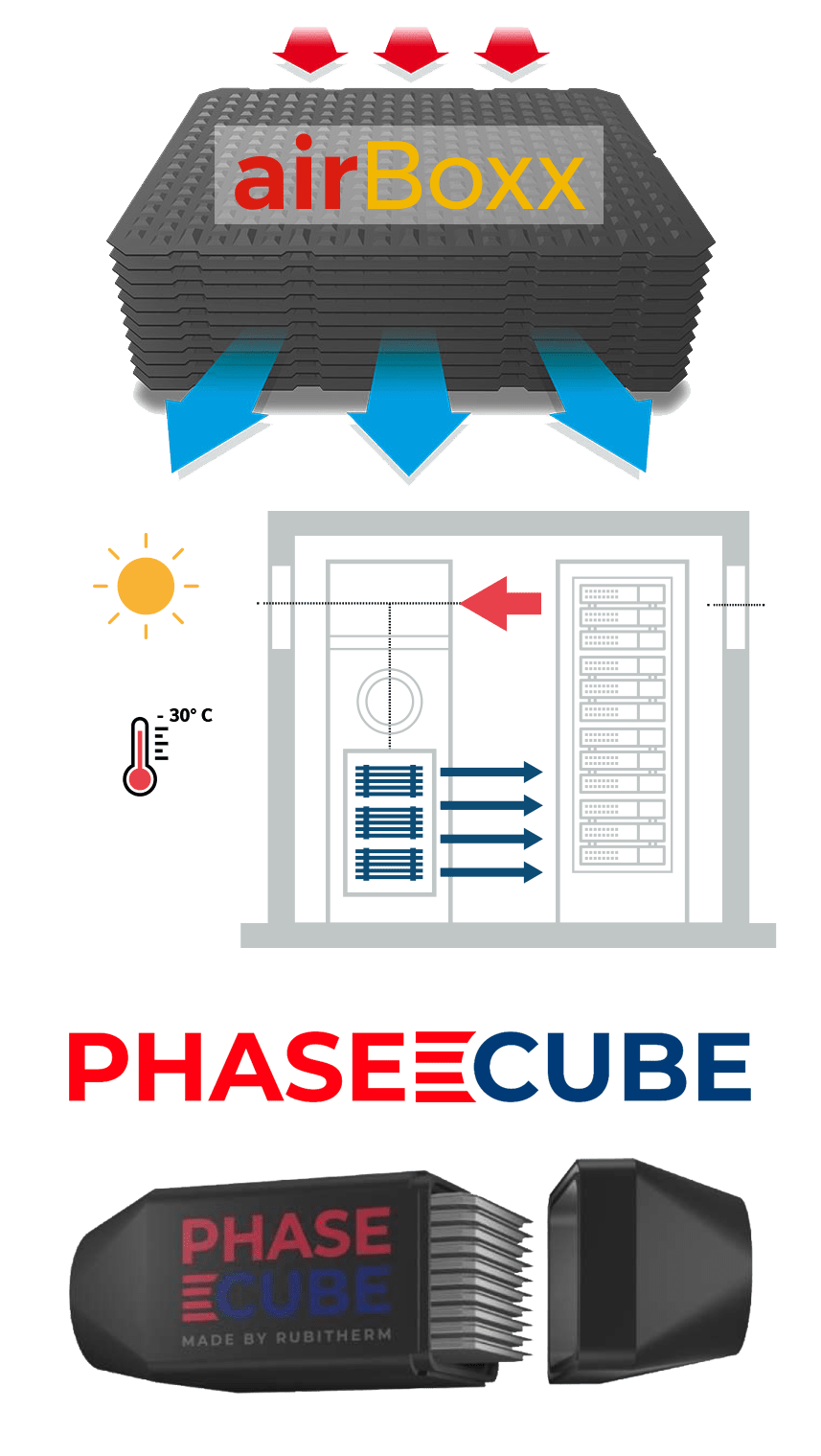 Use of the day and night temperature differences
with an optimal air conditioning from 16° to 26° C: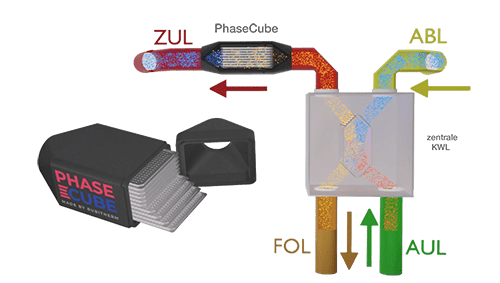 perfect for room cooling, whether house, apartment or storage room
Compatible with all common ventilation systems
easy assembly, quick maintenance and easy cleaning
no additional energy input and extra refrigerant needed
Environmentally friendly air conditioning and room cooling in summer
Inorganic and organic PCMs can be used
small CO2 footprint with low energy consumption
For a perfect room temperature
in all buildings from residential houses to large warehouses – with any temperature in the air application through heatStaxx Air & with specially designed aluminum CSM panels.
All advantages at a glance
Heat Storage and Cold Storage for Room Air Conditioning
Air conditioning with smallest temperature differences
Minimum pressure drop, maximum heat transfer
Cooling with night air
Heating with solar air collectors
Heat recovery in ventilation systems
Security cooling for data centers
The airBoxx and PhaseCube systems are equipped with different PCM plates depending on the desired application temperature, thus ensuring an optimum room temperature.
The PhaseCube consists of a stable and well insulated EPP cube and contains several of Rubitherm's developed special aluminum CSM panels, which in turn contain PCM.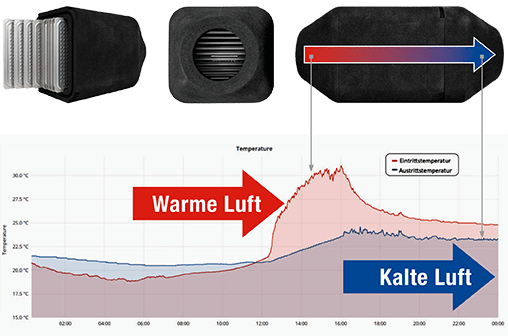 Cold air is passed through the ventilation system at night and the cold is stored thanks to the phase change material. The next day, when warm outside air is drawn in, the cold is released to the air particles, making the air leaving the room at a comfortable temperature.
The PhaseCube can also be used to support existing plants in an environmentally friendly manner.