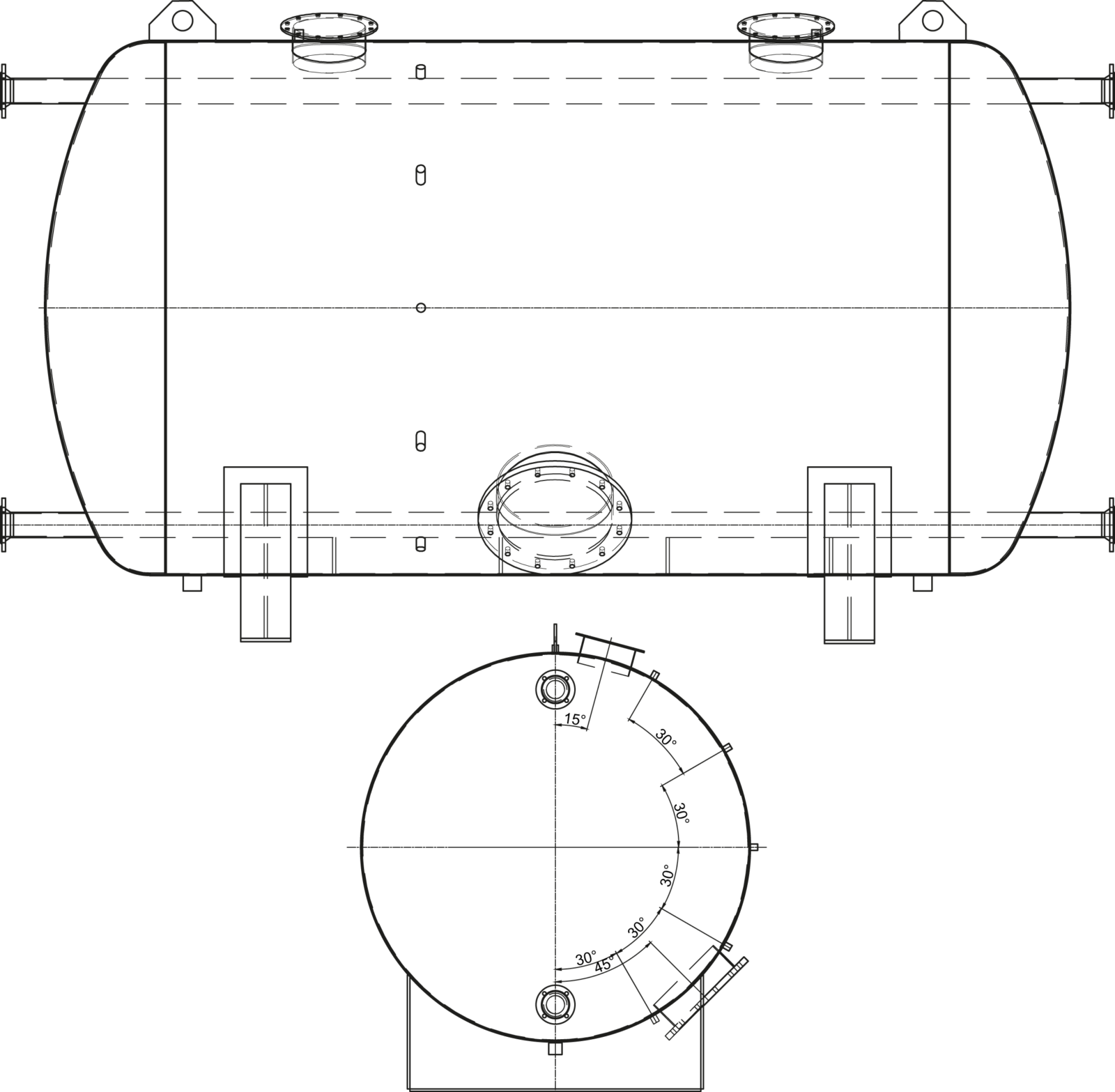 Special design: Recumbent storage

Example specification
Volume of 5,665 l
Material: S235JR
Weight: 721 kg
Operating temperature: -10°C to 50°C
Operating / test overpressure: 6 / 9 bar
Surface outside: zinc dust
Surface inside: raw
Insulation:
synth. Rubber 19 mm
Factory mounting
Most used storage tank sizes from 2,000 to 15,000 liters
Buffer storage for hot water
Drinking water and domestic hot water tanks
Hygienic storage tank
Heat pump storage
Cold Storage
Combi and compact storage
Special Buffer storage from 15.000 to 150.000 liters
When space is at a premium: horizontal storage solutions
can be produced in all sizes and variants – with any temperature in the heat and Cold applications through heatStixx
All advantages at a glance
Customized Special storage for small and large series production
Independent and flexible storage production
Many years of expertise in renewable energy
Guaranteed professional and timely implementation for small and large projects
Special storage is manufactured individually according to your specifications.
Storage capacity from 300 liters up to 70,000 liters, diameter from 400 mm to 3000 mm possible.
Memory equipment features
Connection sleeves from 1/2″ to 4″ IT AG
Connection flanges according to DIN standards DN 40-150
Inspection flanges up to DN 500
Operating pressure from 3 – 12 bar – secured test pressure by 1.5 times
Max. Operating temperature up to 95°C
Quality steel according to EN 10025, S235JR
Qualified welding process according to ISO 15614-1
Special coatings of all kinds e.g. enameled, galvanized
Optimal thermal or cold insulation
Further special adaptations such as connections and add-on and built-in parts can be added
We manufacture for you – everything from a single source Customized storage solution from design to manufacturing. Together we will find the optimal solution for your requirements.